Alpha Publishing believes that children and adults have the right to quality education. Continuous learning is the best means of improving the lives of individuals and enhancing the standards and quality of our communities.
Its mission is to provide educational materials and courses that meet international standards while reflecting and incorporating the cultures and traditions of a particular region.
Their dedicated publishing teams are mindful of the different types of learners who come from various national and cultural backgrounds. Their publishing strategy is driven by this motto: "We are in the Region, for the Region". They pay the utmost attention to the delivery of globally recognized and culturally appropriate content and innovative teaching tools not just in their books but through eAlpha, their Learning Management System (LMS).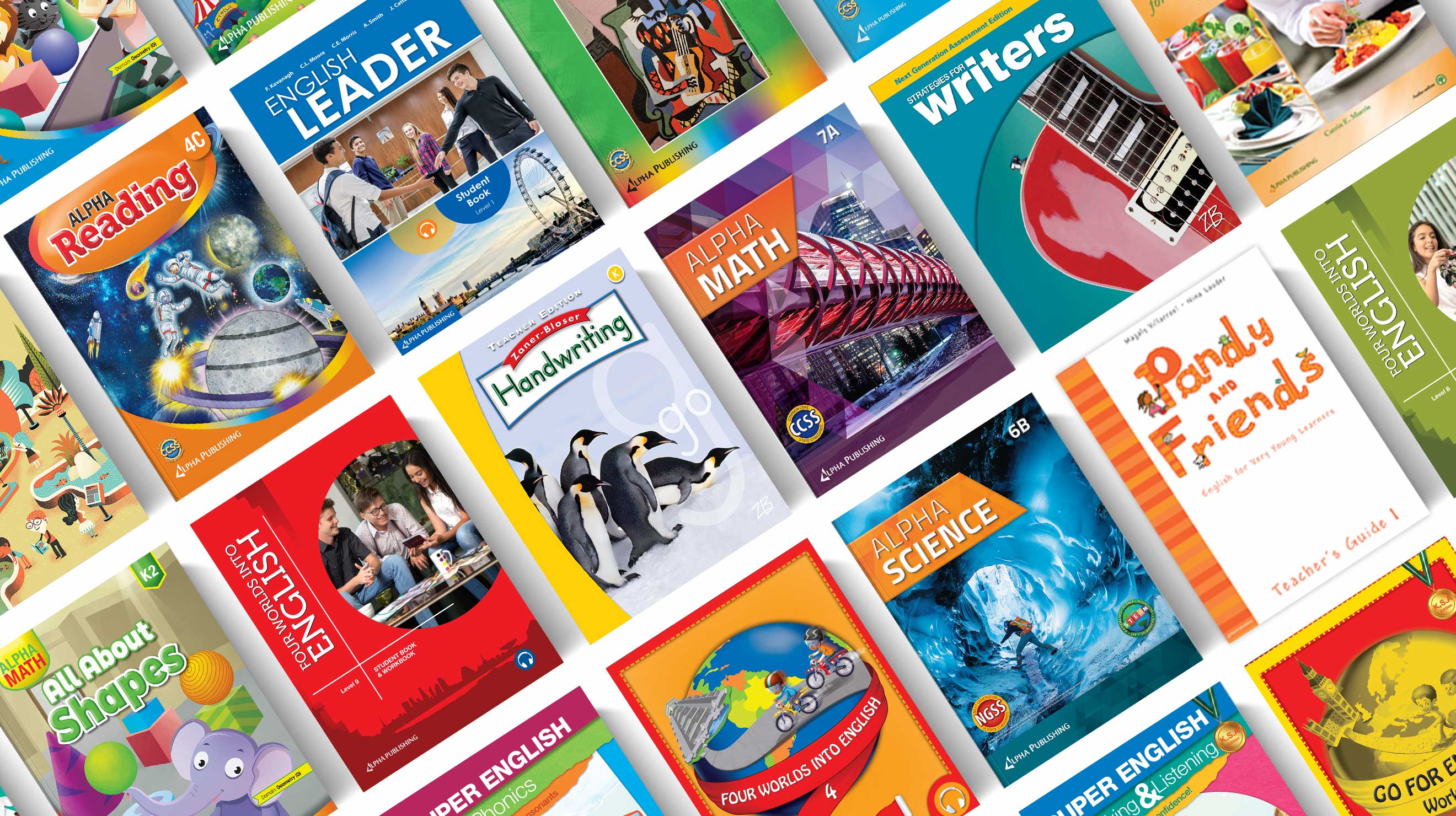 Life-long Learning
They make constant endeavors to bring global experience, expertise, and best practices to what they publish, while bearing in mind the region's current and future learning and teaching requirements.
Innovative and Futuristic
They ensure that all of their products are based on the latest research in education and make the mission of international standards a reality. They are committed to delivering both traditional print and innovative, interactive online educational experiences.
Latest Technology
They put great stock in the importance of technology to produce cutting-edge programs and courses for the educational transformation of the community.
Result Orientation
At Alpha Publishing, they know that enhancing teaching and learning outcomes is a key element for measurable impacts.
Publishing Excellence
They guarantee that what they publish is reliable and trustworthy, both globally and regionally.