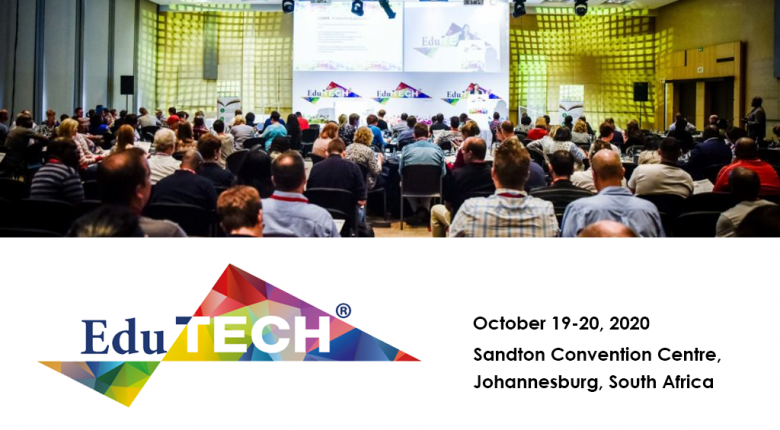 Come and visit our stand at Africa's only EdTech Conference and Exhibition
Monday-Tuesday, October 19-20, 2020
Sandton Convention Centre, Johannesburg, South Africa
Now in its 6th annual year, they've built Africa's most important education, technology & educator development event to inspire the next generation.
EduTECH Africa is intentionally designed to inspire and encourage knowledge exchange and to showcase disruptors who are having a transformative impact on every aspect of education.
An event that unites all leading stakeholders – principals, deans, teachers and educators in every discipline, as well as start-ups and incumbent innovators too.
Like all sectors, education is changing – technology is now leading the charge, the demand for access to educational content is always increasing, learning spaces no longer have a traditional format, and now more than ever, students need to be taught, equipped and prepared differently for this new world of tomorrow.
EduTECH Africa is the definitive event that brings all these elements together under one roof, new thinking, new technology, personal development and best practice in the industry.
Book an appointment with the team and explore our website for more information.
[popup_trigger id="1433″ tag="button"]Speak with us[/popup_trigger]