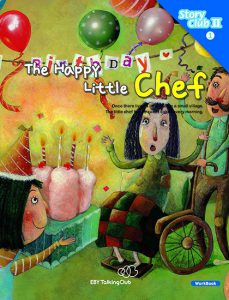 Story Club 2-1: The Happy Little Chef -Storybook + Workbook + 1 Audio CD
Student's Book
Publisher: ELI
ISBN: 9788853608307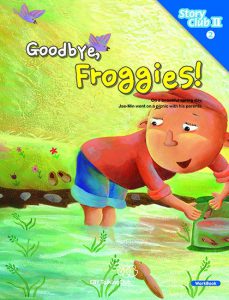 Story Club 2-2: Goodbye, Froggies! -Storybook + Workbook + 1 Audio CD
Student's Book
Publisher: ELI
ISBN: 9788960372788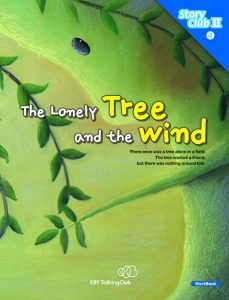 Story Club 2-4: The Lonely Tree And The Wind -Storybook + Workbook + 1 Audio CD
Student's Book
Publisher: ELI
ISBN: 9788960372801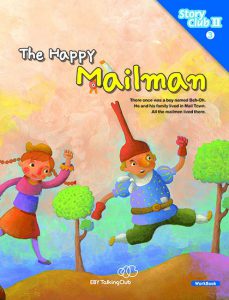 Story Club 2-3: The Happy Mailman -Storybook + Workbook + 1 Audio CD
Student's Book
Publisher: ELI
ISBN: 9788960372795
Story Club II
Creative Stories for Beginners Who Have Basic Comprehension Skills
Story Club II is a literacy program for beginners who have basic comprehension skills. It is composed of 6 appealing and enjoyable stories. Each story is carefully graded to ensure steady and natural progression through repeated structures and story lines that are easy to remember.
Key Features
Language structure and vocabulary with attractive illustrations
Workbooks to help students consolidate the language structures and letter sounds
Audio CD for each story that features a dramatic narration
Songs and chants to reinforce the meanings of the stories
Download
Unit Sample
Class Audio CD
Answer Key
Lesson Plan
Worksheet
view full list of components with ISBN Numbers.