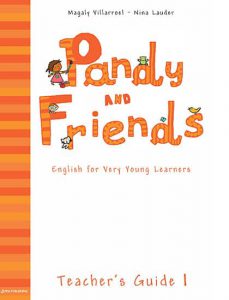 Pandy and Friends Teacher's Guide 1
Teacher's Guide
Publisher: Alpha Publisher
ISBN: 9781785562648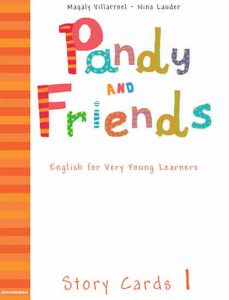 Pandy and Friends Storycards 1
Storycards
Publisher: Alpha Publisher
ISBN: 9781785562679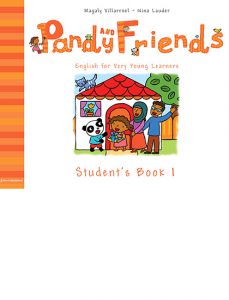 Pandy and Friends SB 1
Student's Book | Grade: k
Publisher: Alpha Publisher
ISBN: 9781785562587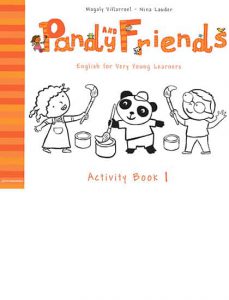 Pandy and Friends Activity Book 1
Student Books
Publisher: Alpha Publisher
ISBN: 9781785562617
Pandy and Friends
Pandy the Panda is a three-level course for pre-school children aged between 3 and 5 which offers a wide range of materials to ensure enjoyable lessons for very young learners.
Student Book + Audio CD
Highly illustrated in full colour.
Photos to link vocabulary and situations to the real world.
Stories and age-appropriate activities.
Songs and chants for use in class and at home.
Activity Book
Reinforcement of each unit's target language.
Pen-to-paper activities; pre-reading, prewriting.
Teacher's Book + Audio CD
Four-colour, interleaved with Pupil's Book.
Step-by-step notes for all materials.
Routines, use of the Pandy Puppet, extra ideas and materials.
Resources
Full-colour Flashcards; double-sided Story Cards; Posters.
Teacher's Digital Book
All course material, for Interactive Whiteboard or computer.
'Heads-up' interactive lessons.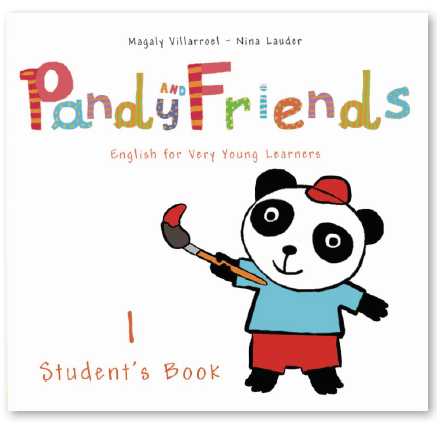 Student Book + Audio CD
Activity Book
Teacher's Book + Audio CD
Resources
Teacher's Digital Book
view full list of components with ISBN Numbers.