WRITING POP! UP
Writing POP! UP is a three-level writing series. It employs a process approach to writing in which students brainstorm, outline, draft, and edit their own writing on nonfiction topics. In each unit, students first acquire the key words and phrases they need to gather ideas. Then, they structure and organize their ideas by using a graphic organizer. It also provides tips for all of the parts of a paragraph, which will help students strengthen their topic, body, and ending sentences. With Writing POP! UP, students can master "paragraph writing" to show their ideas to others.
Key Features
Systematic guides from brainstorming to publishing
Guided questions to help students come up with ideas
A speaking activity related to each unit's topic
Model writings in which diverse writing skills are utilized
Sentence-building exercises related to each unit's topic
Graphic organizers that help students structure and organize their ideas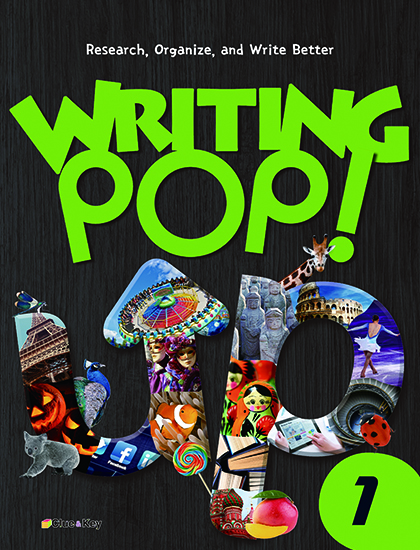 Download
Unit Sample
MP3 Files
Teacher's Guide
Answer Key
Project Paper
view full list of components with ISBN Numbers.