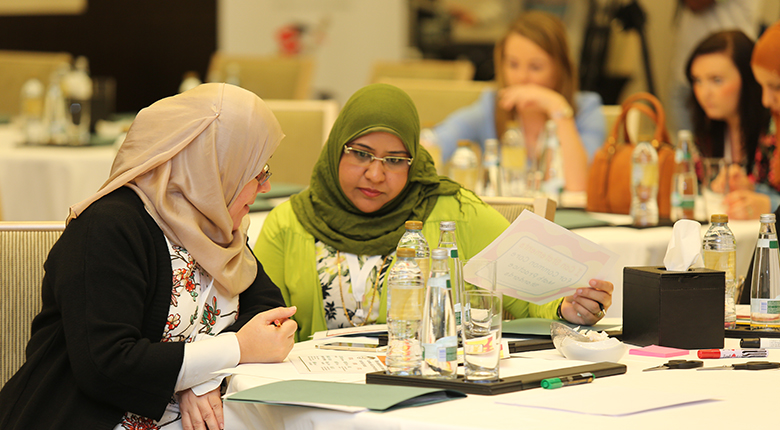 Bahrain – Activate Students While Exploring ELA and ELD in Tandem
Event Start Date:
February 3, 2018
Event End Date:
February 3, 2018
Event Venue:
Crowne Plaza Hotel, Manama, Bahrain
Join us for a FREE informative and engaging Professional Development Workshop from Alpha Publishing
Activate Students While Exploring ELA and ELD in Tandem
By Hector J. Ramirez
For Grades KG-12 Teachers
As we prepare our students to be competitive, we must consider a new curriculum and practices that activate students' desires to read like a detective and write like an investigative reporter. New research tells us that curriculum must prioritize content knowledge development, and be guided by complex text.
Because our students are learning in a language other than their own, English Language Development lessons must work in tandem with English Language Arts. Learning environments where ELA and ELD are vertically aligned; backwards-mapped, and new information is released gradually are fundamental shifts for students' future.
Saturday, 3rd of February 2018
Crowne Plaza Hotel, Manama, Bahrain
Registration @ 8:00-9:00 AM, Lunch 12:45-1:30 PM, Closure & Certificates 3:30 PM
To register for your FREE space.
RSVP Now
Event Start Date:
February 3, 2018
Event End Date:
February 3, 2018
Event Venue:
Crowne Plaza Hotel, Manama, Bahrain
Smart Education and Alpha Publishing are delighted to invite you to a Professional Development session, created especially for Educators, Principals, Curriculum Heads and Coordinators of US Curriculum schools.