Alpha K Math  
Alpha Math for Grades K1 and K2 is a comprehensive, CCSS standards-based approach to teaching math readiness skills to children in their first and second years of Kindergarten.
K1 is made up of 4 volumes that each cover one of the CCSS math domains. They teach numbers, addition and subtraction, size of objects, and shapes.
K2 has 5 volumes (for the 5 CCSS K2 math domains) that continue teaching numbers, delve deeper into addition and subtraction, measurements, and identification of shapes.
Key Features:
One Common Core math domain per volume.
Opportunity to connect math instruction to themes and other subjects.
Math cards for an enriched learning experience.
Exercises and tips to support School-Home connection and parental involvement.
Step-by-step, scaffolded teaching instructions to gradually introduce concepts and plan lessons with ease.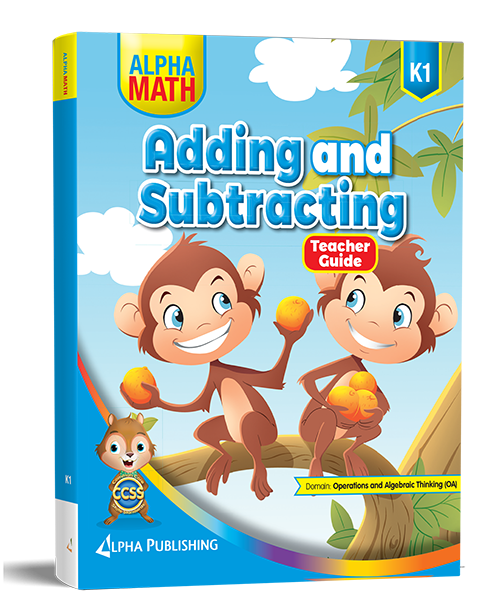 Student Books
Teacher Guides (spiral bound)
Practice Book (one per grade)
Multiple Intelligence Activities (on cards)
Anchor Activities (on cards)
Exit Activities (on cards)
Flash Cards, Number Cards, and Vocabulary in Use Cards
Math Symbol Cards, Daily Routine Flash Cards (K2 only)
view full list of components with ISBN Numbers.