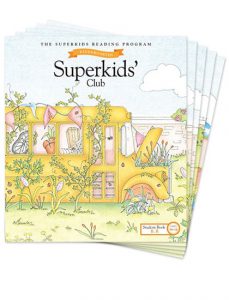 Superkids - Set of 5 SB 2nd Semester
Student's Book | Grade: K
Publisher: Zaner-Bloser
ISBN: 9781614368694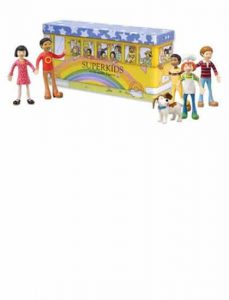 Bendable Figures Kit
Non-Core and Ancillary Products | Grade: K
Publisher: Zaner-Bloser
ISBN: 9781598339475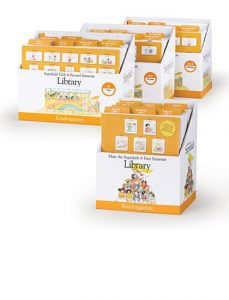 Superkids - Library Bundle all 4 Libraries
Library Bundle | Grade: K
Publisher: Zaner-Bloser
ISBN: 9781614368700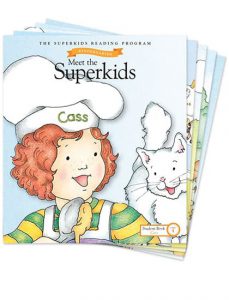 Superkids - Set of 13 SB 1st Semester
Student's Book | Grade: K
Publisher: Zaner-Bloser
ISBN: 9781614368687
Superkids 
Children who do not read proficiently in third grade are four times less likely to graduate from high school on time (Hernandez 2012).
Superkids is just for K–2, when the skills of learning how to read and write must be mastered. Superkids Reading Program is a core curriculum of explicit, systematic instruction that integrates reading with all the language arts. It is both rigorous and highly motivating because of the Superkids characters. Blending the science of reading with the art of teaching, Superkids is a program that teachers and children love. Of greatest importance: It works.
Superkids gets real results! In a nationwide study, the reading skills of 3,200 students were tested at the beginning and end of kindergarten. Look what happened after just one year of instruction with the Superkids Reading Program.
Key Features
This core literacy curriculum teaches all aspects of reading seamlessly integrated with the language arts.
Explicit, step-by-step lessons build skills systematically as children progress through the program.
The Superkids characters engage and motivate children with their unique personalities and interests.
Skills Exercised
Phonemic awareness and phonics
Reading (comprehension, fluency, etc.)
English language arts (spelling, handwriting, grammar, and composition)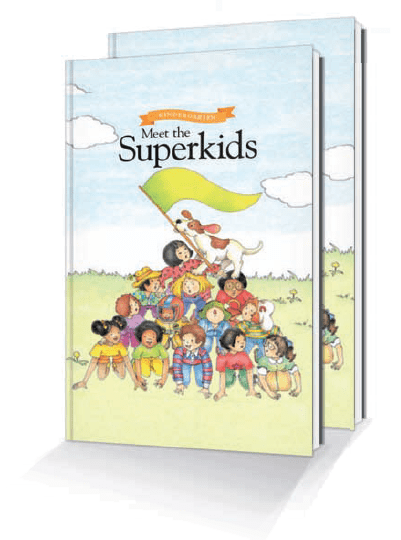 Kindergarten
18 Student Books
24 Informational Text Read-Alouds(for whiteboard use)
43 Library Books
Online Games
Interactive Books
First Grade
2 Readers, 10 Student Books
20 Informational Mini-Magazines
68 Library Books
Online Games
Interactive Books
Second Grade
2 Readers, 2 Word Work Books
8 Informational Magazines
16 Authentic Fiction Books
16 Book Talk Journals
Interactive Books
view full list of components with ISBN Numbers.